Located in the northern part of the Arabian peninsula, Kuwait is a rich country comprised of nine islands. Its economy is primarily based on the oil sector, with a notable service sector as well. Expatriates living and working in Kuwait are able to benefit from low tax rates.
Moving to Kuwait offers expats the opportunity to discover its culture of historic traditions infused with modernity.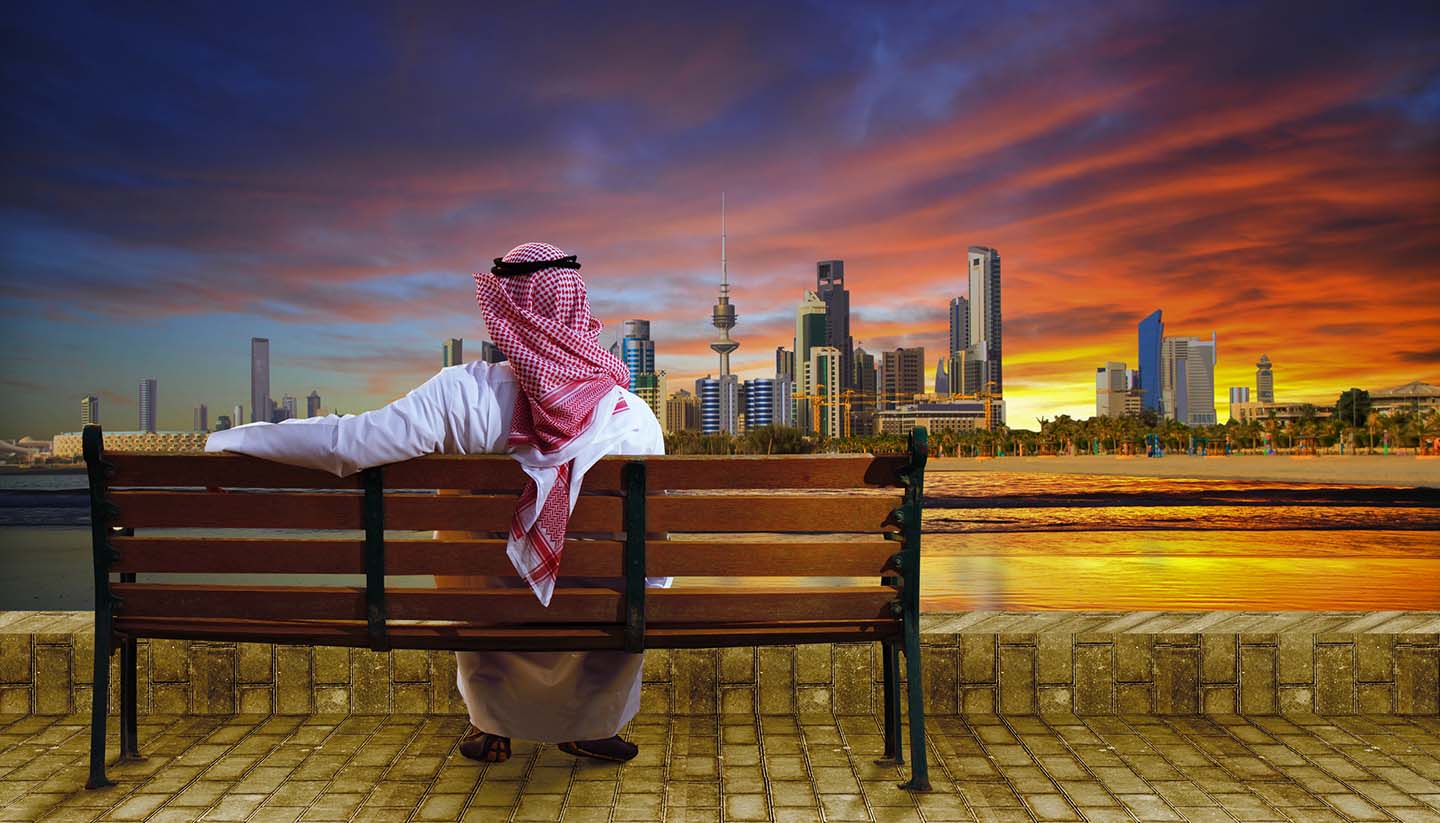 Expats moving to Kuwait were once welcomed to the oil-rich emirate with open arms. However, in recent times, the government has begun to limit the number of foreigners living and working there, and lucrative relocation packages are far more difficult to come by. Nevertheless, Kuwait still has a large expat population and around 70 percent of the country's workforce is made up of foreigners.
Although Kuwait is an Islamic country, expats will find that Kuwaiti culture is strongly influenced by Western traditions. While the country is not quite as conservative as neighbouring Saudi Arabia, expats should always show respect for Arab traditions, including dressing moderately and not displaying affection in public.
Arabic is the official language of Kuwait, but English is widely spoken and the official language of business. Expats should have no problem communicating with the locals.
While there are a large number of multinational companies operating in Kuwait, finding a job is not easy and this is often a very real problem for the trailing spouse. The majority of Western expats moving to Kuwait do so to follow lucrative employment packages in the country's booming oil industry. Its financial sector is also thriving.
Expats moving to Kuwait with children will be glad to know that education in the country is of a very good standard and literacy rates are high. However, expats wanting their children to attend certain international schools should be aware that waiting lists can be long. Therefore, it is best to apply well ahead of time to secure a place.
Expats are not entitled to the generous benefits afforded to all Kuwaiti citizens such as guaranteed housing and free education and healthcare. However, expats moving to Kuwait will benefit from excellent medical facilities, which are on par with private hospitals in Western Europe and North America.
While new arrivals may have to deal with an element of culture shock and accordingly make some lifestyle adjustments when moving to Kuwait, they're likely to settle in quickly enough and start enjoying the luxuries associated with expat life in the Middle East.
 
About Kuwait
Population: 4.2 million
Capital city: Kuwait City
Neighbouring countries: Saudi Arabia to the south and Iraq to the north
Geography: Kuwait is a small country with its capital, Kuwait City, located on Kuwait Bay, a natural deep-water harbour. Ninety percent of the population lives within the Kuwait Bay coast. The country has nine islands, all of which, with the exception of Failaka Island, are uninhabited. Sand and oil residue reduced large parts of the Kuwaiti desert to semi-asphalt surfaces. The oil spills during the Gulf War also drastically affected Kuwait's marine resources.
Political system: Constitutional emirate with a parliamentary system
Major religions: Islam is the main religion. Kuwait is a very conservative society which enforces strict Islamic customs. However, other religions are respected and expats are free to practise their own religions.
Main languages: Arabic (official) but English is widely spoken
Money: The currency of Kuwait is the Kuwaiti Dinar (KWD), which is divided into 1,000 fils. There are a number of local and international banks operating in Kuwait and expats are able to open a local account.
Tipping: A service charge of 13 percent is usually added to bills in restaurants and hotels; if not, a tip of 10 percent is acceptable. Additional tipping is only expected in more expensive hotels. Taxi drivers appreciate a small tip for long journeys.
Time: GMT +3
Electricity: 240 volts, 50Hz. Both the UK-style three-pin and European-style two-pin plugs are in use, with type C and type G sockets.
Internet domain: .kw
International dialling code: +965 plus relevant city code
Emergency contacts: 112
DOING BUSINESS IN KUWAIT
Expats doing business in Kuwait will find themselves in a tiny Gulf state that is one of the richest countries in the world, thanks to its oil reserves. Kuwait has a very open economy and a well-educated workforce made up predominantly of foreign workers.
The centre of business is the capital, Kuwait City, with large industrial areas located in Shuwaikh, Sabhan and Shuaiba. Home to around 10 percent of the world's oil reserves, business in Kuwait is largely centred on the oil industry. Other major sectors include construction, finance and water desalination. The country is also a major exporter of plant fertilizers but, aside from fishing, there is virtually no agricultural industry.
According to the World Bank's Ease of Doing Business Survey for 2019, Kuwait was ranked 97th out of 190 countries. The country scored well in the areas of paying taxes (7th) and registering property (69th), but fell short in getting credit (134th) and trading across borders (159th).
Business hours
The workweek in Kuwait is Sunday to Thursday, with the weekend falling on Friday and Saturday. Business hours are usually between 8.30am and 6pm, with an extended lunch break. Business hours are reduced during the holy month of Ramadan, so expats should not expect to conduct important business during this time. Fridays are considered a day of rest and business meetings should not be arranged on Fridays.
Business language
Arabic is the official language, although English is widely spoken in business.
Dress
Business dress is conservative. Men should wear suits. While women are not expected to wear an abaya or hijab, they should cover up as much as possible and avoid wearing close-fitting or revealing clothing.
Gifts
Gifts are not expected in Kuwaiti business circles, but will be appreciated. In line with Islamic practices, alcohol and pork products should be avoided. Gifts are usually opened in private.
Business culture in Kuwait
Business culture in Kuwait is essentially Arabic. The majority of the local population is Muslim and Islam dominates most facets of life in Kuwait, including business practices. Expats will, therefore, need to familiarise themselves with and show respect for local customs and business etiquette at all times.
Language
Arabic is the official language, although English is widely spoken in Kuwaiti business circles. Western expats should therefore not struggle to communicate with local associates. Nevertheless, being able to speak some Arabic may be useful and will be appreciated. Official documents and business contracts are written in Arabic. Although it's possible to have the contract translated into English, should a dispute arise, the Arabic version will be the only one taken into consideration.
Greetings
A handshake is common for greetings between men. Muslim women will generally not make physical contact with men they do not know; if greeting a woman, rather wait for her to extend her hand first. Titles are important; only use someone's first name when invited to do so.
Family
Family is the centre of Kuwaiti society and nepotism is common, so it's not unusual to see many members of the same extended family all working within the same organisation. In line with this, Kuwaitis like to do business with those they know and trust, and networking and taking time to build meaningful relationships with Kuwaiti associates will, therefore, go a long way to conducting successful business in Kuwait. Small talk and getting to know one's associates are expected at the start of a meeting and it would be considered rude to go straight to business.
Gender equality
Although women are given greater freedoms than in some of Kuwait's neighbours, senior positions in business are still dominated by men.
Titles
Titles and seniority are respected in Kuwaiti business culture. Business structures are hierarchical and decisions are made at the top. Those conducting business in Kuwait may need to practice patience to get through meetings with junior associates before finally meeting with the main decision-makers. At other times, the senior decision-makers may be present at a meeting but will have the junior associates conduct the conversation without contributing their thoughts up front. Business decisions can therefore take time, and should not be rushed.
Timing
It's not unusual to have business meetings frequently interrupted by visitors or phone calls. In addition, Muslims pray five times a day, and expats doing business in Kuwait should be aware of prayer times. Meetings and business engagements will need to be arranged around these times. Such disruptions can be a source of frustration for foreign businesspeople in Kuwait, but impatience is frowned upon and tolerance and courtesy should be practised at all times, even if one is frustrated by the process.
Face
Kuwaitis are known to be hospitable and generous hosts but they are also fine negotiators and astute businessmen. Saving face is important to Kuwaitis, who will not necessarily offer an outright no when they cannot do something or are not interested in a business proposition. It is therefore difficult to discern whether a business deal is likely to be successful or not. It's important for expats to always remain calm and not to show anger or frustration when dealing with Kuwaiti business associates.
Dos and don'ts of business in Kuwait
Do respect Islamic principles and practices. An effort to learn Arabic would also be well received.
Do show respect for Kuwaiti business associates at all times. Never show anger or impatience in business meetings.
Don't rush business negotiations. Always have patience and expect decision-making to be a slow process in Kuwait.
Do take the time to get to know Kuwaiti associates and build meaningful business relationships with them. Kuwaitis are more inclined to do business with those they know and trust.
Do dress conservatively. Women should take particular care with their clothing, which should not be too tight or revealing.
Do have business cards printed in both English and Arabic. Business cards should be given with the right hand.
Don't arrange business meetings on a Friday as this is a day of rest and an important day of prayer for Muslims.
TRANSPORT AND DRIVING IN KUWAIT
Kuwait is a small Gulf country so expats will find getting around is relatively quick and easy. Public transport in Kuwait is not well developed and consists of buses and taxis. The majority of residents buy or rent a car for getting around, or make use of taxis for short trips within Kuwait City.
Driving in Kuwait
Kuwait has a well-developed road network, petrol is cheap, and as most road signs are in Arabic and English, expats will find that driving there is relatively easy. However, traffic congestion can be extreme during peak times and Kuwaiti roads have a very poor safety record. Expats driving in Kuwait should therefore be cautious; defensive driving is recommended at all times.
The majority of Western expats have their own vehicle for getting around. Both used and new cars are widely available, and new arrivals will more than likely find themselves driving a car far more luxurious than what they had back home.
Cars drive on the right-hand side of the road in Kuwait. Traffic law enforcement is strict, with the speed limit on major highways being 75 miles per hour (120km/h) and on urban roads, usually 28 miles per hour (45km/h). However, this does not stop many local drivers from racing at high speeds, leading to many accidents.
It's possible to drive in Kuwait with an international driver's licence, but once foreigners receive their Civil ID card, they are required to get a Kuwaiti driver's licence. The process for getting a local licence may vary according to an expat's nationality and their home country driver's licence. While most Westerners will be able to easily obtain a local licence, some expats may be required to take a learner's test and do a driving test.
Expats should note that when their residence permit lapses or is cancelled, their Kuwaiti driver's licence also becomes invalid. The licence only becomes valid again once the residence permit is renewed.
Public transport in Kuwait
Kuwait's public transport system is not well developed, consisting of buses and taxis. The majority of residents therefore use their own vehicles for getting around. There is no railway system in Kuwait, although the government has plans to develop a railway and metro system in the near future.
Buses
There is an established bus network in Kuwait, with services operated by CityBus and the Kuwait Public Transport Company. Buses operate along set routes (according to a numbered system shared by both companies) around Kuwait City, but schedules can be erratic. Services also run to destinations outside of Kuwait, including Saudi Arabia.
Buses are generally modern, comfortable, and importantly, air-conditioned. To avoid embarrassment, men should be aware that seats at the front of the bus are usually reserved for women.
Ferries
A ferry network connects Kuwait with other countries in the region, with regular services running to Bahrain and Iran. There are also boat trips to the surrounding islands, for those looking for an escape from the hustle and bustle of the city.
Taxis in Kuwait
Taxis are widely available in Kuwait. They are usually quite affordable and therefore popular among the expat community.
Taxis can easily be hailed from the street, although expats should be aware that a number of unofficial taxis are in operation in Kuwait; these can easily overcharge unsuspecting passengers.
Air travel in Kuwait
As a tiny Gulf country, domestic air travel is not really possible and there is only one major airport in Kuwait City, the Kuwait International Airport. The national carrier, Kuwait Airways, offers daily flights to regional and international destinations, while a number of other international operators, including British Airways, Emirates and Lufthansa, also offer services to and from Kuwait.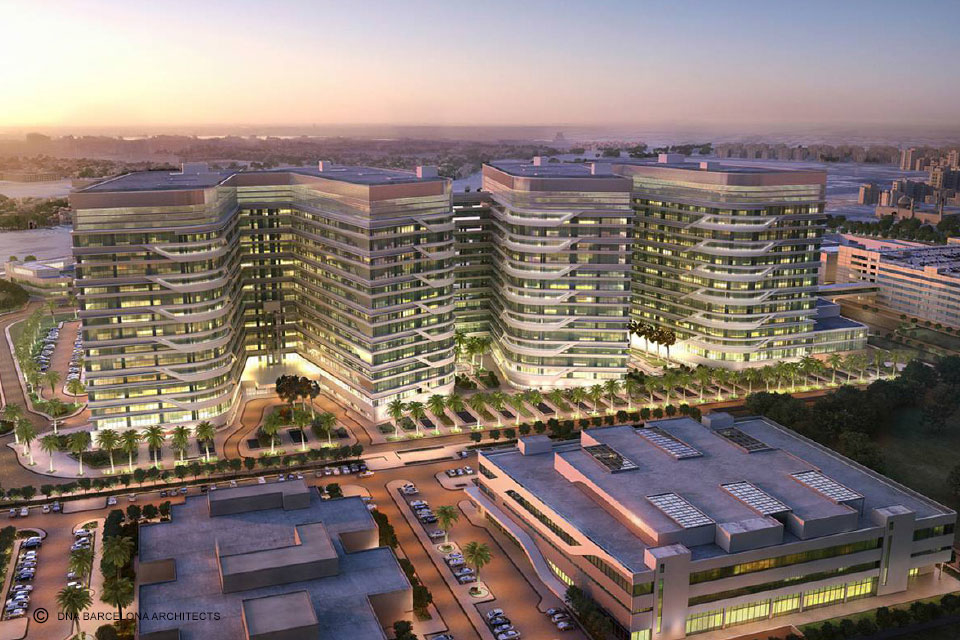 HEALTHCARE IN KUWAIT
Healthcare in Kuwait is of a high standard. All Kuwaitis are entitled to free medical treatment at government facilities, while expats are expected to pay an annual fee to access public healthcare. Additional services, such as X-rays or specialised tests, are usually additional costs over and above this annual payment.
Healthcare for expats living in Kuwait has been a contentious issue in recent times, with the government looking at implementing policies of segregation for local and foreign patients, as well as local and foreign medical staff, at public health facilities. This has come after complaints in the Kuwaiti parliament of local patients having to wait for treatment at public facilities due to the large number of expatriates seeking medical assistance.
Public healthcare in Kuwait
Kuwait is divided into five administrative regions, with each region having a general public hospital, which provides full outpatient services and 24-hour emergency services. In addition, there is a wide range of specialist public hospitals in Kuwait.
Expats have access to public facilities, but should expect long queues and waiting times. In an attempt to ease congestion at public facilities, the Kuwaiti government has started trials to bar expats from accessing public healthcare during certain times of the day. In some outpatient facilities, Kuwaiti nationals will be given priority access to medical care at public hospitals in the morning, while expatriates can only access these facilities in the afternoon, except in the case of an emergency. It remains to be seen whether this policy will be extended to all public health facilities in the emirate.
Expatriates wanting to access public healthcare in Kuwait need to have a medical card, which they will be given on presentation of their Civil ID card when registering at their nearest hospital or clinic.
Private healthcare in Kuwait
Private hospitals in Kuwait offer better services and a shorter waiting time. Expats are not subject to restrictions at these facilities. Although private healthcare fees are regulated by the government, they can still be expensive; patients are charged registration fees, on top of general medical fees.
The restrictions being discussed for public hospitals are unlikely to affect foreigners who have comprehensive health coverage and attend private hospitals.
Health insurance in Kuwait
Health insurance is mandatory for expatriates in Kuwait. While access to the state system is granted through the state insurance scheme, which expats are required to pay into every year, this scheme does not cover treatment at private facilities. Expats living in Kuwait are therefore advised to have comprehensive health insurance for the duration of their stay in the country.
Medicines and pharmacies in Kuwait
Pharmacies are widely available in Kuwait. Expats will find at least one 24/7 pharmacy available in each major administrative region. Private hospitals and clinics usually also have a pharmacy. The prices of medicines are strictly regulated by the Ministry of Health, so expats should find the prices of basic medications the same at every pharmacy.
Some basic non-prescription medications, such as cough syrup, are available in supermarkets. However, many medicines that are freely available in the US or Western Europe may require a prescription in Kuwait.
Health hazards in Kuwait
The extreme heat and humidity, accompanied by dust from the desert and continuous construction, are health hazards in Kuwait. Expats with respiratory conditions may struggle in this environment, and heat stroke and exhaustion are common among foreign workers.
Emergency services in Kuwait
Ambulances are usually only used in Kuwait in extreme emergencies. Many expats, if they are physically able to, will use their own vehicle or a taxi to get to a hospital.
In the case of an emergency, expats can dial 112. Most emergency dispatch operators can speak English.
ACCOMMODATION IN KUWAIT
Rental prices have shot up in recent years, making housing increasingly expensive in Kuwait. Nevertheless, there is a wide variety of accommodation in Kuwait and expats are not likely to struggle to find suitable housing to fit their budget.
Types of housing in Kuwait
The majority of housing in Kuwait comes in the form of apartments, villas (large houses) and floors (which occupy a single floor of a villa). There has been much construction in Kuwait in recent years and expats will find a number of newer apartment blocks to choose from. Both short-term and long-term rentals are available.
Homes in Kuwait are generally quite spacious, and may even have extra rooms available for domestic staff, a luxury that many expats may find they can afford in Kuwait. Expats will find that they can enjoy an active lifestyle in Kuwait as housing complexes often have facilities such as swimming pools, gyms and tennis courts.
Although there are a number of housing compounds in Kuwait, they are not as common for expats as in neighbouring Saudi Arabia, and expats tend to live in apartment blocks and villas nestled among the local Kuwaiti population.
Finding accommodation in Kuwait
With a wide variety of options, expats will find it quite easy to find accommodation in Kuwait. It is likely that one's employer will assist in the house-hunting process, and will finance it in part or in full. The employing company often also becomes the primary signatory on the lease, thus carrying the burden as the sponsor of the expat.
Those searching for accommodation alone should consider using a real estate agent; there are a number to choose from in Kuwait. Online listings are also easily accessible as are classified ads in local English-language newspapers.
Word of mouth is another good way of finding accommodation in Kuwait. The transient nature of relocation to the country means that apartments become available on a regular basis and networking is therefore a necessity to finding the perfect home.
Factors to consider when house-hunting in Kuwait
Not all apartments and villas are fully kitted out with light fittings, appliances and air conditioning, and it's important to establish clearly what is included in the rental. When initially looking at a property, it's not uncommon to find that, when moving in, all the appliances and fittings that were there before are no longer present.
Expats should also establish upfront whether utilities are included in the rental. Utilities such as water and electricity are often a separate expense that the tenant has to cover.
Construction is ongoing in Kuwait, and expats should consider the proximity of their home to construction sites as the noise and dust can become a nuisance.
Parking is a persistent problem and often in short supply. This should not discourage new arrivals from purchasing or renting a vehicle, though, as public transport in Kuwait is not well developed. Expats should ensure that there is secure parking in close proximity to their home. This is not always included in the rental and can become a serious inconvenience.
Signing a lease in Kuwait
Leases are normally signed for a period of one year, and rent is usually negotiable. A security deposit of at least a month's rent will be required to secure the property. Sometimes rent is required upfront for three to six months' rent to secure the lease.
The rental agreement will usually be written in Arabic. It's therefore important to have a trusted translator to have it drawn up in English as well, to ensure that all aspects of the lease are understood. Bear in mind that should a dispute arise, the Arabic version will be the only one taken into account.
EDUCATION AND SCHOOLS IN KUWAIT
The standard of education in Kuwait is high, and the government has invested in this sector in recent years. Kuwaiti nationals are entitled to free education at public schools. However, public schools in Kuwait are not usually an option for Western and non-Arabic expats due to the language and cultural differences.
The majority of expats in Kuwait choose to send their children to private international schools, which usually follow the curriculum of their home country.
The Kuwaiti education system
The Kuwaiti Ministry of Education regulates both public and private schools in Kuwait. Although public schooling is free to all Kuwaiti citizens, most Kuwaitis opt for private schools, which offer better facilities and are also well-subsidised by the government.
Schooling in Kuwait is compulsory (kindergarten is available but not mandatory) for all children ages six through 14. Basic education is divided into three levels, consisting of four years each:
Elementary

Intermediate

Secondary
Arabic is the language of instruction at public schools in Kuwait, although children are also required to learn English as a second language. Within the public education system, girls and boys are segregated and attend different schools.
The academic year in Kuwait usually runs from September to June. The school week is from Sunday to Thursday, with the weekend falling on Friday and Saturday. Although times vary between schools, the school day is usually from around 7.30am to 3pm, with additional hours in the afternoon for extra-curricular activities.
International schools in Kuwait
There are a number of international schools catering to the expatriate community in Kuwait. The majority of these schools are co-educational and follow the American, British, Pakistani and Indian curricula. A number of international schools also offer the International Baccalaureate (IB) programme.
Although international schools in Kuwait are allowed to follow the curriculum of their home country, they are required to incorporate Kuwaiti cultural and language studies into their teaching plans. Children attending these schools are therefore required to take Islamic studies and learn Arabic.
Expats should expect to spend a considerable portion of their budget on their children's education in Kuwait. Fees at international schools are high and, on top of basic tuition costs, parents will need to pay for other basics such as school uniforms, textbooks and extra-curricular activities. Schools also usually offer bus transportation services, which are available for an additional fee. International schools will also charge a non-refundable admissions fee.
Entry requirements differ between schools, and parents are advised to contact their school of choice directly for specific details. Generally, the following is required:
Completed application form

Copy of previous school reports

Copies of birth certificate, passport, visa stamp and Civil ID

Medical card and proof of vaccinations
An admissions test may also be required, usually testing for proficiency in English and Mathematics.
Pros and Cons of Moving to Kuwait 
Accommodation in Kuwait
+ PRO: Lots of options for accommodation
Thanks to a construction boom in Kuwait, many different apartments and villas are on offer for expats to choose from. Almost all of the apartment buildings have a haris or manager on the building premises who will arrange for the trash to be taken out and one's car to be washed for a small monthly fee.
- CON: Limited parking and amenities
Most buildings have limited parking spaces and amenities. It seems that parking spaces are not included in the blueprints of buildings so most renters are left to try to find a space elsewhere.
---
Lifestyle in Kuwait
+ PRO: There are many things to do
The best time of the year to explore Kuwait is between October and April which are the 'winter' months. There are many museums to visit and events to attend. Failaka Island, known for its archaeological ruins, is great for a weekend getaway with the family.
+ PRO: Taking advantage of the sunshine
When summer comes to Kuwait, everything tends to slow down as people stay home more often. But for beach lovers, there are jet skis, beach resorts with pools, and fishing excursions for entertainment.
- CON: Extremely hot summers
Dry, hot summers with some humid days may keep expats at home rather than daring to venture out. Fortunately, every building is air-conditioned and there are a lot of indoor activities (such as malls and restaurants) from which to choose.
- CON: Litter
Unfortunately, litter is a big problem in Kuwait as many people happily throw things out of their windows instead of taking the time to find a bin. Residential areas don't have enough large dustbins for the number of people living there, so garbage sometimes overflows into the streets.
---
Safety in Kuwait
+ PRO: Low crime rates
Kuwait has a low level of crime but everyone should be aware of their surroundings, and it's advised that women shouldn't walk alone.
- CON: Police are known to have bad attitudes
In the event of an accident and needing to file a report, expats may find that the police are in no rush to assist. There have been cases of police officers showing up to the scene of an accident late if it's just a fender bender. Language is also an issue as few police officers speak English. It helps to understand Arabic or have a translator.
---
Working and doing business in Kuwait
+ PRO: High salaries
Kuwait has the highest-valued currency in the world which means more tax-free income to send home.
- CON: Expats must have a Kuwaiti partner
Expats wanting to do business in Kuwait must usually have a Kuwaiti partner or sponsor.
---
Culture shock in Kuwait
+ PRO: A variety of expat social organisations
There is a wide variety of expat clubs for women to join, such as the American Women's League (AWL) and British Ladies Society (BLS), among others. These organisations have regular gatherings and are deeply involved with schools and charity projects. Social media platforms are a good way to reach out to these expat groups.
+ PRO: Younger generation is more open
The younger generation of Kuwaiti citizens is more open to meeting expats these days, which helps new arrivals who want to learn about Kuwaiti culture.
- CON: Segregation rules
Expats can face quite a culture shock in terms of segregation rules. It's not always easy to make friends or start dating. Approaching and talking to a stranger is frowned upon, especially men talking to women.
---
Cost of living in Kuwait
+ PRO: Tax-free income
There is no personal income tax in Kuwait, even for expats living and working there.
- CON: High cost of basic goods 
Although there are no taxes, the majority of goods are imported, which means higher charges on basic necessities.
---
Education and schools in Kuwait
+ PRO: Many different types of private schools to choose from
There are many different private schools in Kuwait. From Indian and Pakistani to American and British schools, expats have a wide variety of choice when it comes to international schools.
+ PRO: Wide variety of colleges
There are several different colleges for students to choose from, which means one does not have to travel abroad for higher education.
- CON: Education is expensive
Western private schools are extremely expensive if one's company does not pay for it, and the education children receive may not always live up to the expected quality.
---
Healthcare in Kuwait
+ PRO: Many private hospitals to choose from
Kuwait has many private hospitals and more are being built. Most expats have insurance provided by their companies. Medical insurance is also available for everyone but can be costly.
- CON: Long waits at public hospitals
For those without insurance, government clinics and hospitals can be a nightmare as Kuwaiti citizens tend to have priority over others, making a wait even longer. Don't expect to spend less than two hours for any visit to a public hospital.